RRC Bookstore/Gift Shop: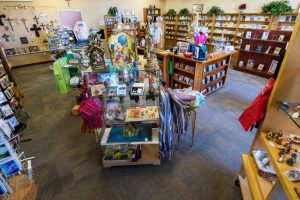 Many participants attending the retreats or programs at the Redemptorist Renewal Center have said that this is perhaps one of the best bookstores on spirituality, Church and her teaching  in the Tucson area. Our bookstore has a wide variety of selections.
The RRC Bookstore is located adjacent to the Dining Room. A selection of spirituality, theology, and self-help books, along with greeting cards and gift items are available for purchase.
Business hours are: Monday – Saturday from 8:00 a.m. – 3:00 p.m.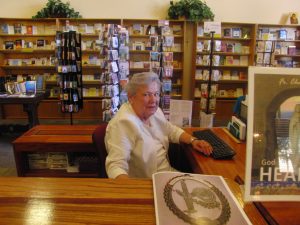 Volunteers from our Lady of the Desert Church are available to assist you.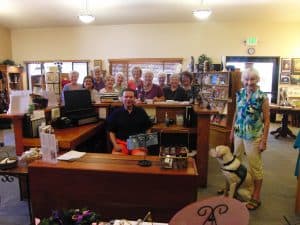 RRC Library

:

Not to be missed is the RRC Library. Located underneath the Petroglyph room, next to the Ironwood meeting room, the library has a great selection of theology, ethics, Church life and pastoral formation, Scriptures and commentaries. Take time off to just sit and read …  Our library is also run by church volunteers.