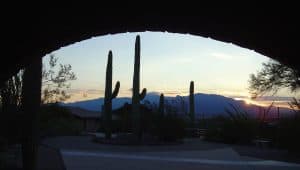 Here is a list of retreat and renewal programs at the Redemptorist Renewal Center. The list includes programs that are directed or sponsored by RRC as well as hosted programs. Not included in this calendar are liturgical or para-liturgical services related to the Our Lady of the Desert Church.
For reservation of an RRC program, or to reserve rooms for an event, please fill in the following registration form: Registration Form 
For retreat/program or deposit payment, there are various options. You can pay by cash, by check (payable to the Redemptorist Renewal Center), by credit card, or by PayPal online.
Dates
                             Title/Description of Programs
        Presenter
                                          

2018

 

                                             

 

 

                                         January 2018

 

6

 

Christ the King Parish David Montham AFB Confirmation Retreat

 

7-12

Region XIII Retreat

 

7-14

Wheaton Franciscan Sisters

9

DoT Catholic Foundation

13
 

The Surrender Box

 Wehrley

14-19

LCWR: Living from Within Retreat

 

19-20

Prodigal Love

Wehrley

19-20

Trinity Presbyterian Church

21-25

CMSM

 

21-28

LifeForce Yoga Healing Intensive Retreat

 

29-31

Southwest Conference UCC 

31-Feb. 2

Mountain Shadows Presbyterian Church Women's Retreat

 

 

 

                                        February 2018

 

2-4

Rachel's Vineyard Retreat

 

3

The Perfectly Imperfect Parent

Wehrley

2-4

Risen Savior Lutheran Church's Men Retreat

4-16

Hesychia School of Spiritual Direction I & II

 

5-9

Bethany Fellowships

 

10

Equestrian Order of the Holy Sepulcher of Jerusalem

10

Grace Community Church

11

Donor Network of Arizona

11-16

Uniting Mind-Body Program

11-16

Jesuit Conference

16-17
Good News according to Disney 2
Wehrley
20

Desert Star

21

Santa Catalina Parish CARE Ministry

 Wehrley

18-23

LCWR/CMSM Joint Board

 

22-25

CNMW (Community of New Monastic Way)

23-26

Enneagram Association of Narrative Tradition (EANT)

24

St. Mark's UMC Retreat

24

Kevin Saunders' Bible Study – The Book of Hebrews

27-March 1

Desert Southwest United Methodist Church Annual Conference

 

 

                                   March 2018

 

1-3

UMC Ministry Strategy Retreat (CANCELLED)

2-8

Arete Society

 

3

Soul-Centered: Music Meditation

4-May 11

Contemplative Study and Retreat Sabbatical (Spring Session)

 

6-11

Desert Rain Zen Retreat

 

9-10

St. Raphael in the Valley Leadership Retreat

9 & 10

St. Philip's in the Hills Staff Retreat (CANCELLED)

10-11

Grace Community Church Alpha Retreat

12-15

LCWR: Imagining Justice

 

15-22

Esoteric Yoga

16-18

12-Step Contemplative Outreach Retreat

17

Self-Acceptance: Doorway into Self-Love
Wehrley

19-21

Alumni Gathering

19-21

DoT Mentoring Program

23-24

12 Steps to Inner-Peace
Wehrley

23-24

St. Anthony of Padua Lenten Retreat (CANCELLED)

 

25

Mussar Retreat

 

                                   April 2018

 

4-8

Marsha Linehan's Mindfulness Retreat

6

Desert Star ARC

7

Nightmare Before Forgiveness

8-20

Hesychia School of Spiritual Direction III & IV

 

9-13

CSsR Evangelization Initiative Training Session (CANCELLED)

13-14

Shame and the Addictive Trap
Wehrley

14

DoT: A Day of Prayer for Religious

16-18

Korean Leadership Meeting (Spiritual Formation)

16-19

Jesuits School Network

19-22

St. Barnabas on the Desert Church: Contemplative Retreat

 

22-24

OOOMP

27-29

SRF Phoenix Temple

 

28

Tacheria Alumni Retreat

 

                                   May 2018

 

3-5

Tucson Abide Prayer Summit

3-7

 Arizona Enneagram Association

 

5-6

The Addictive Personality

Wehrley

7-11

CSsR Transition in Ministry

11-13

DoT Common Formation

12-13

Weekend Sesshin

14-17

JVC Silent Retreat

18-20

Movimiento Familiar Cristiano

20-27

LifeForce Yoga Training

24 & 25

St. Philip's in the Hills Staff Retreat

27-June 1

CSsR Conference Assembly: General Visitation

 

                                   June 2018

 

8-9

New Life Bible Fellowship

16

Carmelite Institute of North America

16

Rock Me Amadeus – Living by the Spirit of God
Wehrley

17-24

Sisters' Eight-Day Retreat

 

25-29

North American Ethiopian Pastor Fellowship

28-July 1

Veterans Organizing Institute

 

                                    

 

                                July 2018

15-28

Institute for Applied Meditation

 22-Aug. 24

Contemplative Study and Retreat Sabbatical (Summer – E)

 

23-Aug. 5

Institute of Applied Meditation (IAM)

 

                                    August 2018

 

7-9

DoT: Seminary Convocation

12

Elul Retreat

17-19

Huntington's Disease Society of America (HDSA) Phoenix Chapter

20-22

DoT: Mentoring Program

25

Our Lady of Fatima Guadalupano Retreat

26-Sept. 28 

Contemplative Study and Retreat Sabbatical (Summer – S)

31-Sept. 3

Oakford Dominican Sisters

 

 

                                    September 2018

 

1

Grace Community Church

3-5

CSsR Denver Province Regional Pre-Convocation

 

5-9

Mindfulness Retreat: Marsha Linehan

7-9

Rachel's Vineyard Retreat

 

13-16

YogaFaith

14-16

St. Thomas of the Apostle Youth Ministry Retreat

16

Zazenkai

16

Our Lady of La Salette Missionaries

17-21

Diocese of Las Cruces: Priest Retreat

22

The Surrender Box

24-28

Diocese of Gallup: Priest Retreat

 

30-Oct 5

CSsR Denver Province Electoral Convocation

 

 

                                    October 2018

 

5-7

DoT: Deacon Retreat

7-12

DoT: Priest Retreat I

 

7-Dec 14

Contemplative Study and Retreat Sabbatical (Fall Session)

 

8

Interfaith Leaders Retreat

12-14

Ignatian Retreat:

The Examen as a Way of Life

 

14-19

DoT

: Priest Retreat II

 

19-21

Women at the Well — Spirit of Motherhood

21-22

Grace Community Church Alpha Retreat

22-26

DoP: Priest Retreat

 

26-28

Men's Serenity Retreat

 

28-Nov 3

Guild of Sacred Storytellers

 

28-Nov 2

Desert Alchemy

 

                                     November 2018

 

3

Lay Dominicans

4-5

DoT: Catholic School Principals Retreat

 

5-7

Southwest Conference UCC Clergy Retreat

8-12

Vietnamese Christian Life Community

9-10

Boundary Retreat
Wehrley

10

SRF Tucson Temple

 

14

DoT: Day of Pray for Vowed Religious

15-18

St. Barnabas on the Desert Church Contemplative Retreat

 

27-29

DoT: Mentoring Program

 

                                   December 2018

 

1-8

Pathless Path: Rohatsu

 

3-5

DoT: Mentoring Program

5-9

Seton Cove Contemplative Retreat

7-8

Tacheria

20

Third Thursday Food for Thoughts

Dart

27-30

Jesuit West (Recently Ordained Priests)

27-Jan. 7

Notre Dame University (Pending)

 

                                           

2019

 

 

                                        January 2019

 

6-11

Region XIII Retreat

 

11-19

Wheaton Franciscans

11-18

LifeForce Yoga Training

14-18

Vatican Observatory Foundation: Faith Astronomy Workshop (FAW)

21-25

UMC Clergy Retreat

27-31

CMSM

 

28-Feb. 1

Bethany Fellowships

28-Feb. 6

Spiegel Brothers

 

 

 

                                         February 2019

 

1-3

Celtic Spirituality

Connolly

2

Kevin Saunders' Bible Study 

3-15

Hesychia School of Spiritual Direction I & II

 

6-10

Marsha Linehan's Mindfulness Retreat

 

10-14

Jesuit Conference

15-19

Rachel's Vineyard Ministries

19-21

Desert Southwest United Methodist Church Annual Conference

 

10-18

Esoteric Yoga

21-26

Wisdom School

27-March 1

Mountain Shadows Presbyterian Church: Women Retreat

 

 

 

                                         March 2019

 

1-7

Arete Society

 

3-May 3

Contemplative Study and Retreat Sabbatical (Spring Session)

5-10

Desert Rain Zen Retreat

10

Donor Network of Arizona

14-17

St. Barnabas on the Desert Church Contemplative Retreat

16-17

Grace Church Alpha Retreat

18-22

Korean Five-Day Spiritual Academy

23-24

Desert Southwest UMC Women Retreat

24-29

Hekademos Uniting Mind-Body Program

30

DoT: Day of Prayer for Vowed Religious

31-April 12

Hesychia School of Spiritual Direction III & IV

 

 

                                          April 2019

 

26-29

SRF Phoenix Temple

 

 

                                         May 2019

 

2-6

Arizona Enneagram Association

 

9-12: (16-19)?

St. Barnabas in the Desert Contemplative Retreat

23-26

James

Finley

 Retreat

 

                                           June 2019

 

3-6

Carmelite Leadership Conference

14-16

Rachel's Vineyard Ministries

 

9-16

Sisters' Eight-Day Retreat

17-30

IAM

 

                                           July 2019

 

21-Aug. 23

 Contemplative Study and Retreat Sabbatical (Summer – E)

 

 

                                           August 2019

 

25-Sept. 27

Contemplative Study and Retreat Sabbatical (Summer – S)

 

 

                                           September 2019

 

15-20

Academy for Spiritual Formation

20-22

Rachel's Vineyard Retreat

23-27

Diocese of Gallup Priest Retreat

 

27-29

DoT: Deacon Retreat

 

 

                                           October 2019

 

4-6

Presbyterian Women of the Synod of the Southwest (PWS)

 

6-11

DoT: Priest Retreat I

 

6-Dec 13

Contemplative Study and Retreat Sabbatical (Fall Session)

 

 1-13

 Ignatian Retreat

 

13-18

DoT: Priest Retreat II

 

18-20

Men's Serenity Retreat

 21-25

DoP: Priest Retreat

 

26-27

Grace Church Alpha Retreat

28-30

Southwest Conference UCC Clergy Retreat

 

 

 

                                          November 2019

 

2

SRF – Tucson

3-4

DoT: Catholic School Principals Retreat

 

7-11

Vietnamese Christian Life Community

14-17

St. Barnabas on the Desert Contemplative Retreat

18-22

Diocese of Las Cruces: Priest Retreat

 

                                          December 2019

 

1-8

 Pathless Path: Rohatsu

 

 

                                                   

2020

 

 

                                            January 2020

 

5-10

Region XIII Retreat

 

12-17

LCWR Leading from Within

21-23

Desert Southwest UMC Clergy/Pastor Annual Conference

 

26-30

CMSM

 

27-31

Bethany Fellowships

 

                                            February 2020

 

2-14

Hesychia School of Spiritual Direction I & II

 

6-9

AGPIM Association of Graduate Program in Ministry

12-16

 Marsha Linehan: Mindfulness Retreat

16-21

LCWR/CMSM Joint Board

 

21-23

Rachel's Vineyard Ministries

21-29

Esoteric Yoga

 

 

 

 

                                            March 2020

 

3-8

Desert Rain Zen Retreat

6-12

Arete Society

8-May 5

Contemplative Study and Retreat Sabbatical (Spring Session)

 

19-22

St. Barnabas on the Desert Church Contemplative Retreat

 

                                            April 2020

 

17-19

 SRF Phoenix Temple

 

19-May 1

Hesychia School of Spiritual Direction III & IV

 

 

                                            May 2020

 

14-18

 Arizona Enneagram Association

 

 

                                            June 2020

 

12-15

 

Rachel's Vineyard Ministries

 

 

                                            July 2020

 

19-Aug. 21

 Contemplative Study and Retreat Sabbatical (Summer – E)

 

 

                                            August 2020

 

23-Sept. 25

Contemplative Study and Retreat Sabbatical (Summer – S)

 

 

                                            September 2020

 

11-13

Rachel's Vineyard Retreat

 

28-Oct 2

Diocese of Gallup: Priest Retreat

 

 

                                            October 2020

 

2-4

DoT

: Deacon Retreat

4-9

DoT: Priest Retreat I

 

4-Dec 11

Contemplative Study and Retreat Sabbatical (Fall Session)

 

9-11

Men's Serenity Retreat

 

11-16

DoT: Priest Retreat II

 

16-18

Ignatian Retreat

 

19-23

DoP: Priest Retreat

 

26-28

Southwest Conference UCC Clergy Retreat

 

 

 

                                           November 2020

 

1-2

DoT: Catholic School Principals Retreat

 

5-9

Vietnamese Christian Life Community

12-15

St. Barnabas on the Desert Church Contemplative Retreat

16-20

Diocese of Las Cruces: Priest Retreat

 

                                           December 2020

 

1-8

 Pathless Path: Rohatsu

 

 

                                                     

2021

 

 

                                           January 2021

 

31-Feb 12

Hesychia School of Spiritual Direction I & II

 

9-16

Christian Brothers Conference

 

                                           February 2021

 

1-5

Bethany Fellowships

23-25

Desert Southwest United Methodist Church Annual Conference

 

25-March 5

Esoteric Yoga

26-March 4

Arete

 

                                           March 2021

 

7-May 14

Contemplative Study and Retreat Sabbatical (Spring Session)

 

 

                                              April 2021

 

11-23

Hesychia School of Spiritual Direction III & IV

 

23-25

SRF Phoenix Temple

29-May 3

AZ Enneagram Association 

 

                                             May 2021

 

 

 

 

 

                                             June 2021

 

 

 

 

 

                                             July 2021

 

18-Aug. 20

 Contemplative Study and Retreat Sabbatical (Summer – E)

 

 

                                             August 2021

 

22-Sept. 24

Contemplative Study and Retreat Sabbatical (Summer – S)

 

 

                                              September 2021

 

24-26

 Ignatian Retreat

 

 

                                             October 2021

 

1-3

DoT

: Deacon Retreat

3-Dec 10

Contemplative Study and Retreat Sabbatical (Fall Session)

 

3-8

DoT Priest Retreat I

10-15

DoT Priest Retreat II

15-17

Men's Serenity Retreat

18-22

DoP: Priest Retreat

 

24-29

Academy for Spiritual Formation

 

                                             November 2021

 

7-8

DoT: Catholic School Principals Retreat

 

8-12

Diocese of Las Cruces: Priest Retreat

 

                                             December 2021

 

 

 

 

 

                                                       

2022

 

 

                                               January 2022

 

16-21

LCWR Leading from Within

30-Feb 11

Hesychia School of Spiritual Direction I & II

 

 

                                               February 2022

 

22-24

Desert Southwest United Methodist Church Annual Conference

 

24-March 4

Esoteric Yoga

 

                                                March 2022

 

6-May 13

Contemplative Study and Retreat Sabbatical (Spring Session)

 

27-April 8

Hesychia School of Spiritual Direction III & IV

 

 

                                                 April 2022

 

28-May 2

AZ Enneagram Association 

 

 

                                                  May 2022

 

 

 

 

 

                                                   June 2022

 

 

 

 

 

                                                   July 2022

 

17-Aug. 19

 Contemplative Study and Retreat Sabbatical (Summer – E)

 

 

                                                   August 2022

 

21-Sept. 23

Contemplative Study and Retreat Sabbatical (Summer – S)

 

 

                                                   September 2022

 

 

 

 

 

                                                   October 2022

 

2-Dec 9

Contemplative Study and Retreat Sabbatical (Fall Session)

 

2-7

DoT Priest Retreat I

9-14

DoT Priest Retreat II

21-23

Ignatian Retreat

14-16

Men's Serenity Retreat

 

                                                   November 2022

 

 7-11

 Diocese of Las Cruces: Priest Retreat

 

 

                                                   December 2022