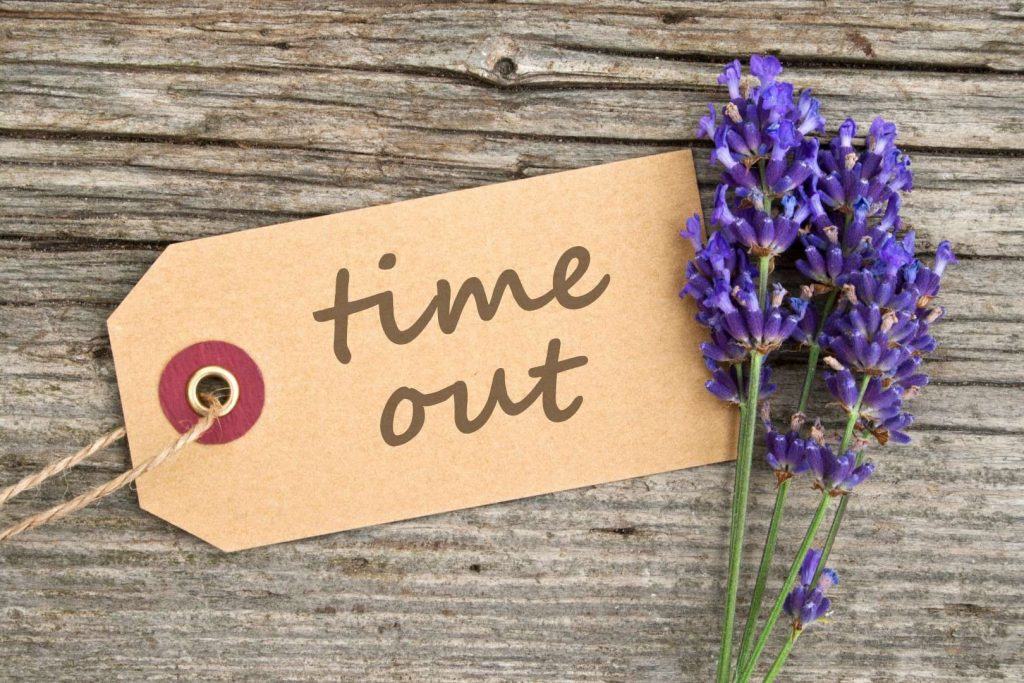 Atmosphere and Daily Rhythm
The emphasis of the Contemplative Study and Retreat Sabbatical is on spirituality, specifically spirituality that is anchored in a contemplative attitude and approach towards life. The atmosphere provided by the Sonoran Desert is essential to the experience. The desert, if we allow it to serve as a metaphor for our spiritual journey, can provide unique access to God. We believe that the desert experience is an important part of what makes the Contemplative Study and Retreat Sabbatical opportunity unique.
The Retreat Sabbatical is envisioned as a program that will complement the Sonoran desert experience. Each participant has a private room with bath. The participants will have for their use a variety of amenities to enhance their physical and spiritual development and well-being. Chief among them are the common room (Francis Seelos room), oratory, art studio, bookstore, swimming pool, labyrinth and a library. They will have access to Internet, daily newspaper, television, laundry room and massage (with discount rate). Outdoor activities such as walking and hiking on local trails behind our Center are also popular among past Sabbatical participants. The art studio is well equipped.
The teaching and study component of the Retreat Sabbatical is offered usually in the morning for two hours (9:30-11:30 a.m.) Monday, Tuesday, Thursday and Friday. Wednesday is the Desert Day of Prayer. The opportunity for daily meditation, Morning Prayer, and Eucharist is provided. For us as believers in the Christian tradition, the heart of our contemplative life is the Eucharist. The day begins and ends with life in Christ, or what St. Paul says, "the life I live now not I, but Christ lives in me" (Gal 2:19-20). Although participants are free to come and go as they wish, they are encouraged to participate in the course. Afternoons and evenings are unscheduled, providing plenty of opportunity for reading, rest, and recreation. Spiritual direction is available. Frequency and fees are worked out on individual basis with the spiritual directors.
Three meals a day are served; every effort is made to accommodate all diet requests. Multiple choices are routinely provided by the kitchen staff and for those participants requiring or preferring a vegetarian option.
We are pleased to announce that in 2018 we will have a sabbatical program in Spanish. It will be held on Aug. 26-Sept. 28, 2018 with a limited number of participants. Please check back on this site for further information.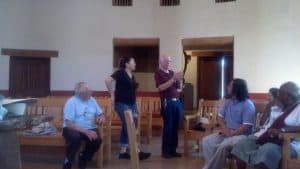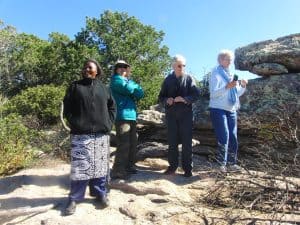 The staff of the Redemptorist Renewal Center understands that Retreat Sabbatical participants are coming to the Center for a variety of reasons. An essential component in a sabbatical program is to provide a welcoming atmosphere and a sense of belonging. Our only expectation will be to serve you and to contribute to the best of our ability to your renewal of mind, body and spirit.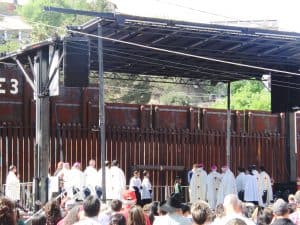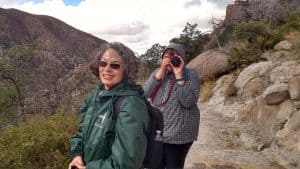 During the sabbatical, participants will have a variety of exposure and outing programs, which include border ministry, serving deported migrants in Mexico, start gazing in Kit Peak, hiking in various AZ trails.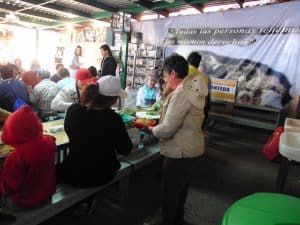 Description of typical course offerings:  
Orientation Week
Since ancient times people have gone to the desert to encounter God. The physical desert can be a metaphor for our spiritual journey and lead us into a new understanding of the nature of God. Depending on the availability of staff and volunteers, field trips to some of the following can be arranged: Arizona-Sonora Desert Museum, Saguaro National Park, Mount Lemmon, Mission San Xavier and other places of interest will help sabbatical participants to understand the mysteries of the physical desert. (Coury, Wiest, May, Tran, Murrieta).
Restoring Sabbath Time
The spiritual practice of "keeping the Sabbath" is an ancient one. The practice is meant to help us keep our perspective on life and to provide rest and renewal on the journey. It gives us an opportunity to restore balance into the rhythms of our life. Going on a sabbatical is a process that has steps and sometimes challenges and distractions. This class will focus on restoring Sabbath time and Sabbath practices into your life while you are on sabbatical. We will discuss "attitudes" that can help support the sabbatical process and address some of the challenges that can pop up while being on sabbatical. You will be invited to look at your own motivation for going on the RCC sabbatical and then invited to set your intentions for this particular sabbatical through a simple ritual. This class is meant to help you move into the transition from active ministry into Sabbath time. (Wiest).
Desert Spirituality
In the desert, the seeds of grace are everywhere only waiting the heavens' rain. The week will begin with the an introduction to the spirit a desert calls forth. During the week participants will explore how the austerity of the desert can lead to solitude, silence, prayer and contemplation. The message of the prophet Hosea blesses the desert: "Listen to the desert and I will speak to your heart" (Hosea 2:16). For centuries men and women of every faith tradition have come to the desert to listen for God's voice. Desert spirituality is a contemplative stance in which there is silence, attention to God, and an open heart. Desert Spirituality is a time to explore and listen to the voices that the desert will bring to you. (Wiest).
Desert Peoples/A View from Archaeology
This course will show and interpret some of the material culture of ancient Arizona peoples, and discuss their history and culture of their daily lives. Presentation of numerous color images of ancient artifacts and archaeological features will help students travel back in time mentally to envision the lifestyle, possible beliefs, and worldview of Arizona's ancient Hohokam people. The study also attempts to explore how living in a sometimes harsh desert environment helped form these ancient people's spiritual life and helped them relate to the divine. The course will end with a visit to the petroglyph site at the Redemptorist Renewal Center. (Dart)
Pathways to Contemplation
Pathways to Contemplation will explore the many ways we can open ourselves to the deep reality of God. Our mission at the Redemptorist Renewal Center is to be  a place where the contemplative spirit of the human person can be discovered, fed and nourished. Contemplation is an essential component of Christian faith. It is God's grace given to our body, heart, mind and soul. It removes the obstacles that prevent us from fully knowing God. Contemplation fosters a more intimate awareness of God's movement and mission within us. RRC Retreat Directors (Fr. Paul Coury, CSsR, Fr. Greg Wiest, CSsR, Rachel Sruba) will lead these sessions, each presenting a different pathway for focusing and centering of the presence of God. (Coury, Wiest, Sruba)
Spirituality of Tohono O'odham People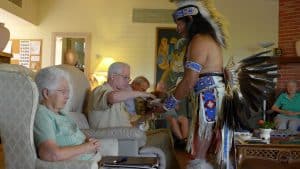 This presentation will be conducted by Joseph Joaquin. The presentation will focus on Tohono O'odham people's beliefs, religion and the way of seeing their Creator before the "big change," or the arrival of Christianity. Mr. Joaquin will also discuss how Christianity affects the people in living out their culture and beliefs today. (Joaquin)
Borderland Ministries and Discussion on Migrants and Refugees
Borderland Outreach is an exposure program to the various ministries in the field of migration. Participants will be visiting the Mexico-USA border as well as various local churches that respond to the needs of migrants. Redemptorist Father Richard Eldford and Peter Tran will also discuss how the Church responds to migrant and refugee situation. (Elford/Tran)
Laudato Si – The Interconnectedness of Creation as Reflection of the Triune God
Pope Francis' 2015 Encyclical On Care for Our Common Home (Laudato Si') appeals to "every person living on this planet" for an inclusive dialogue about how we are shaping the future of our planet. The pope also calls the Church and the world to acknowledge the urgency of our environmental challenges and to join him in embarking on a new path. Father Wocken's input will explore the pope's encyclical on the care of creation through the lens of God as Trinity, connecting our Christian spirituality with the call to faithful stewardship of creation. (Wocken)
Reading the Book of Creation
God gave us two books: the Book of Creation and the Book of Holy Scripture. "Since the creation of the world God's [power has] been seen through the things he has made." (Rom 1:20). The First Book has been open to everyone: faith is not required. The trick is learning how to read it. The Second Book came when our view of the First Book was obscured. The trick is that it requires faith. We shall watch scientists immersed in the First Book, as it transmutes them in mind and heart (often very differently). We shall examine the origins of the myts about the "conflict" between Science and Faith. We shall ponder the forces of the collective unconscious unhinged by science's inadvertent tinkering with cosmic symbolism. (Gabor)
Contemplative Autobiography: Early Life & Adolescent/Midlife & Now
The way in which we move into a contemplative awareness in life is partially shaped by the persons, places, events, and things that make up our spiritual story. Returning to periods of childhood and adolescence can reveal the roots of our contemplative capacities, as well as the hindrances.  Reviewing our adult years can reveal touchstones where our contemplative awareness was developed or sustained. Assuming a contemplative rhythm for this reflection, these workshops provide information about our formation, which can help us to age more gracefully, wisely, and with greater ease, as well cultivate an awareness of the Divine in everyday life. (Verploegen)
Mind/Body/Spirit Connection through Yoga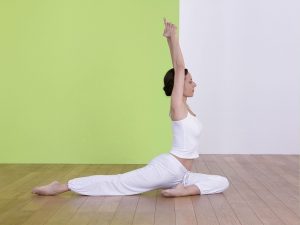 Yoga means union, the integration of mind/body/spirit.  The appropriate practice of yoga can enhance any physical, mental, emotional, or spiritual practice that already exists. In this seminar we will review new understandings of the mind/body connection from the scientific perspective as well as the ancient paradigms of the eastern traditions.  We will then apply these understandings to our direct experience through basic yoga practices such as mindful movement, conscious breathing, and meditation; in the process, we will discover our innate resources for reducing physiological stress, evoking healing responses, and enhancing prayer and presence.    (Korshak)
Compassionate Listening as a Metaphor for the Spiritual Journey
The presentation will focus on listening to God, listening to self and listening to others. (Picton)
Celtic Spirituality
Father Peter Connolly, CSsR, will explore in this course revivals of authentic practices and trains of Celtic Christianity, the beliefs of these movements and popular conceptions this spirituality. (Connolly)
The Faith Expression of People at the Margin
The non-liturgical prayer of the Latino people is referred to as popular religiosity. It is this approach to the sacred that awakens and sustains the faith of millions. Through it the people encounter Jesus Christ and through it hands their faith on to others. (Ramirez)
The Redeeming Heart of Forgiveness
Jesus Christ redeemed us throught His great love and central to His Great Commandment of Love is forgiveness. Love your God, love your neighbor, love yourself — even love your enemy — "as I have loved you: require forgiveness and reconciliation. Yet, many of us reject this teaching of Jesus by refusing to forgive others, or even ourselves, for abusive or hurtful behavior. When we refuse to forgive we give away our power to those who hurt us. We give them complete power over our feelings, allowing them to make us feel resentful, angry, bitter and victimized. I believe most people have problems with being forgiving because they don't know how to process their feelings properly in order to reach a loving state of well-being that invites forgiveness into their hearts. We will explore the proper grieving process that opens the door to truly loving and forgiving hearts. (Wehrley)
Spiritual Practices from Hindu Tradition
Sanjay Manchanda will reflect on the many paths of Hindu religious practices. For many Hindus, their religious life is focused on devotion to God (perceived as Brahman, Shiva, Vishnu or Shakti) or several gods. This devotion takes the form of rituals and practices associated with sculptures and images of gods in home shrines. Other Hindus ignore the gods but seek realization of the self through intense meditation. Still many others focus on fulfilling the social and moral duties appropriate to their position in life. (Manchada)
Mindfulness in Daily Life through Insight Meditation
The practice of mindfulness is a centerpiece of Insight Meditation which originates from the tradition of Theravada Buddhism. In this presentation we will learn about the practice of mindfulness (present moment awareness) and mindfulness meditation. Through discussion of the First Foundation of Mindfulness: awareness of the body, breathing and the sense gates and understanding of this practical, kind wisdom will be a way to enhance our daily life. Experiential exercises in mindfulness of hearing, seeing, touching, smelling and feeling both inside and out in nature give us a direct experience of living with greater ease, peace, healthiness, appreciation and happiness. (Tizer)
Encountering the Wisdom of Jesus
"Putting on the mind of Christ," has been one of the clarion calls of the Christian tradition from the very beginning but how are we to know the mind of Christ?  How may we encounter the wisdom of Jesus?  One way to begin the process is to try and understand the historical Jesus within the context of his times and to take into account many of the streams of Christian tradition that have carried his message and his wisdom throughout the centuries.  Once we know who Jesus is, or at least have a beginning understanding, we can then begin to study his wisdom, particularly the Parables of Jesus  and the Beatitudes which most scholars agree serve as the primary entry point into understanding his wisdom and his teachings. (May)
Spiritual Practices in Islam
This class will highlight Islamist religious practices and rituals that made up the Five Pillars, expected by every Muslim as their religious duties. The five pillars include Confession of faith, ritual prayer, alms tax, fasting during Ramadan, and pilgrimage to Mecca. The five pillars are mentioned individually throughout the Qu'ran and Muhammad listed them together in the Hadith when he was asked to define Islam. (Nardir)
Contemporary Christian Mysticism
There are a number of roots of Christian Mysticism that have been passed down through the ages and are alive today. These roots include: the root daily discipline of Centering Prayer, the root life calling of new monasticism, the root study and emulation of Christian mysticism, the root mystical theology of the Jesus Paradox and the root ethic of nonviolence toward people and the earth. In this presentation, Amos Smith will outline the five subjects, cover a brief history of each and explore how each of the five subjects can enrich our understanding, experience and practice of Christian Mysticism today. (Smith)
Taking the Sabbatical Home
A sabbatical can be a time of refreshment and renewal, different from the often frenetic pace of our everyday lives. It can be a time of new spiritual insight and decisions for change. A variety of guided meditations, exercises and journaling will help guide participants in the identification of life areas that may need change. How the learning from the sabbatical – emotional, intellectual, and spiritual can be integrated into daily life will also be explored. (Wiest)
Class Photos: